Hello everyone, Raven here with a little recipe for you home distillers here at Topia.
First ,let me say I use a pot still, not quite five gallons in size, so my recipes are geared towards that but I do things in proportions that are easy to adjust up or down.
That being said let's start with brandyshine.
We need :
Short length of food grade tubing( we use this to siphon off into our still)
Cheesecloth
Large stock pot
Thermometer
5 gallon bucket or carboy with airlock/bubbler
10 pounds sugar
1 package of fruit turbo yeast
2 gallons 100% fruit juice (the more exotic your juice the more interesting your brandyshine tastes, but citrus fruits do not work as well)
2.5 gallons water distilled is preferable, but de-chlorinated is a must, don't want to kill your yeast.
*optional - aquarium air pump with line enough to reach bottom of the bucket or carboy.
I take my big stockpot and add the water and turn on the heat. Once I see it steaming a little I slowly add the sugar , stirring until I see it goes back to clear. (it will go cloudy when you add the sugar) Turn off the heat and remove it from the heat source
Next add your fruit juice and stir, put a lid on it and wait. When the temperature is below 90F you can add your yeast. (safe for most turbo yeast, I wait until it's about 80 because I'm just overly cautious) Half of your yeast makers will say just sprinkle the yeast over the top, but this is not the best way to do this. For the first six hours or so your turbo yeast should be growing , foaming up . They need oxygen still at this point so stirring well to aerate it is a big help for your yeast.
This is where you can do one of two things, either wait about an hour or two and give it another vigorous stirring , or you can do what I do. This is where the optional air pump comes in. I run my airline in the bucket all the way to the bottom through the hole in the lid where my bubbler/airlock goes, stuff cheesecloth around the line to close up the hole . I wait six hours the remove the line and cheesecloth and put the airlock in.
Now you place it in a nice dark place and wait . A constant temperature of around 75F will keep your "mash" going just fine. With this amount of sugar you can expect 3-5 days of fermentation before it stops.
Once the fermentation I pull a tripled piece of cheesecloth across my still , set the still in a chair and the bucket on the counter . Then I use my food grade tubing to siphon from the bucket to the still, the cheesecloth catches most of your undesired leavings in the bottom of the bucket.
Next I set up my still , I'll assume if you made it this far you already know how to set it up, and my still is not the same as yours so...
after it's set up I slowly bring up the heat, taking care to keep it slow and chucking out the first 4-5 ounces of liquid that comes out( we don't want to poison anyone now do we ? ) and once it reaches about 175F on temp I dial back the heat to maintain 175. I get about 3/4 of a gallon before it starts to become impossible to keep the temperature down.
I don't make any cuts until this point, it's just too nice if you keep the temp low, but once the temp start to rise I switch containers and catch about another pint or so. I let this out gas ( I cover the jar with a cloth and tie it with twine ) for a couple of days and then store it until I get a few gallons of the stuff . I then distill it twice more, but more on that in another thread.
I take that 3/4 of a gallon and put it in the freezer. With no aging it's drinkable and tasty ice cold. If you want to stick it in your cabinet and let it age with a handful of dried fruit in it for a few months it really smooths out.
I will have some pics for the next recipe I post, we'll do rum next .
Hope you enjoy if you try it, and please let me know if you do.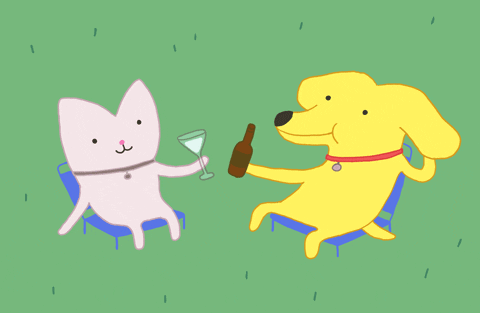 Edited by DreamingRaven, 19 February 2019 - 04:44 PM.