Seems like the temps are beginning to climb into the realm that makes sense to move my focus to outdoor growing, and, I'm blessed with being in a space right now where I have (for the summer at least) an abundance of forest space to make outdoor beds in.
I'm fairly new to the whole growing game, and entirely new to the outdoor realm- so this is all pretty experimental.
The first bed I dug was around the 23/24th of May-
I inoculated a 5 micron mycobag using Buckaroo Banzai's nugget tek- The bag developed trich, more than I was able to eliminate using chemical warfare (distilled white vinegar)-
So it volunteered itself as the best candidate for the first outdoor bed
I found a spot that I thought might be good- a few feet below where a pond is on the property in the woods- which seemed good and moist. (I have questions now whether or not it's TOO moist... more on that in a minute)
I pulled back the topsoil layer, and dug a hole about 2 feet by 2 feet x 6 inches, and then I scooped off the trich, and broke up the grain spawn on top of the bag and layered it up with the substrate, which was 40/40/20 Coir/Castings/Vermiculite
Then I replaced the removed top"soil" - more of a knotted mess of roots and pine needles
A few days later I decided to remove it, as that layer was real thick and I was worried that it was too dense a casing layer for the mycellium to poke through- I sprinkled some of the jet black forest soil on top instead
Days later I noticed some slugs decided to move in.
I've been checking on the bed daily- Today I decided to do something about the slugs, and layed a fence of diatomaceaus earth around the bed, as well as sprinkled some on it- Wondered if the lack of pinning could be due to the mycellium sensing the slug trails... though more likely that it's some combination of low nighttime temps and the fact that it's in a rather moist location- Could also be a time thing
Bed has been colonizing good though- seems to have consolidated strongly- no signs of contamination- I may just be a bit impatient- even my indoor projects right now seem to be taking their sweet time pinning.
Temps have been around 50 at night, 60-80 during the day.
Here are pics from this morning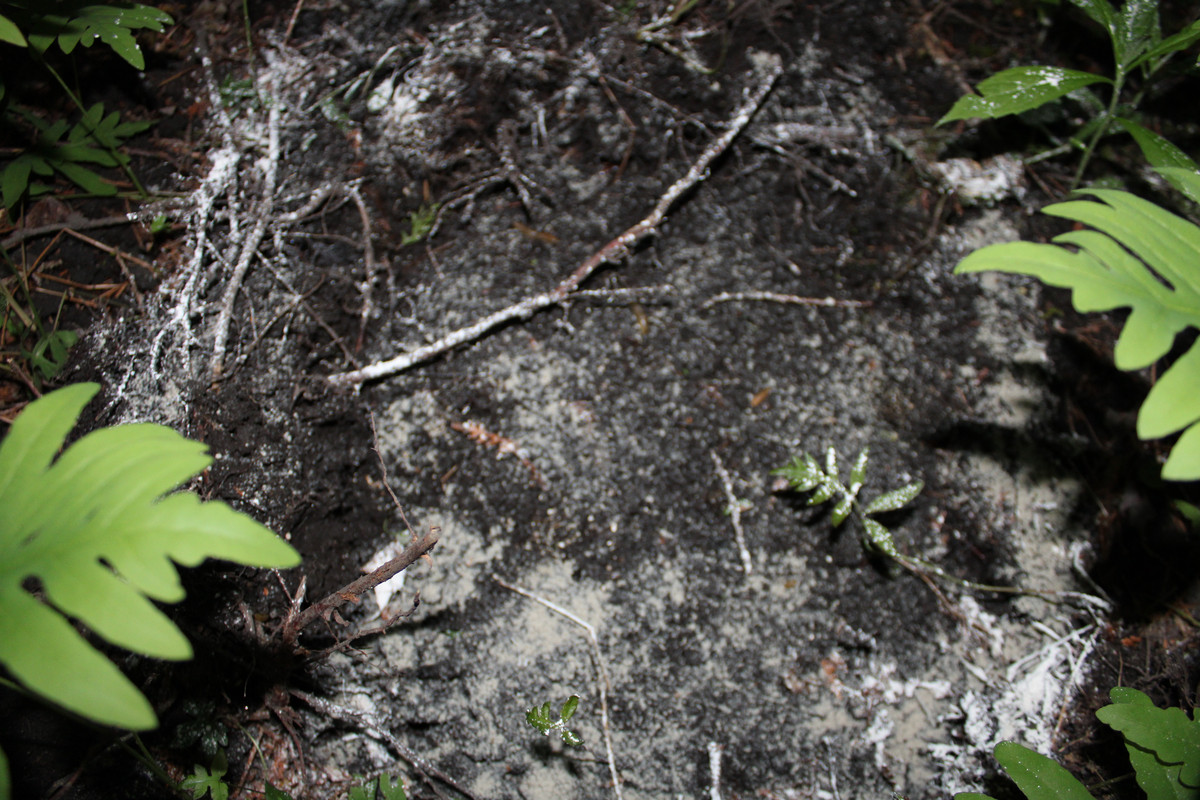 I reached the bed earlier than normal, and it's the first time I've seen the diatomaceus earth on the bed- it may be a trick of the light, because it looked as if the DE was molding... difficult to tell in the overcast-morning light between the trees. You can see the different colors of the powder... Going to stop back by in the afternoon when the light is better.
Also, you can see that DE did nothing to deter the slugs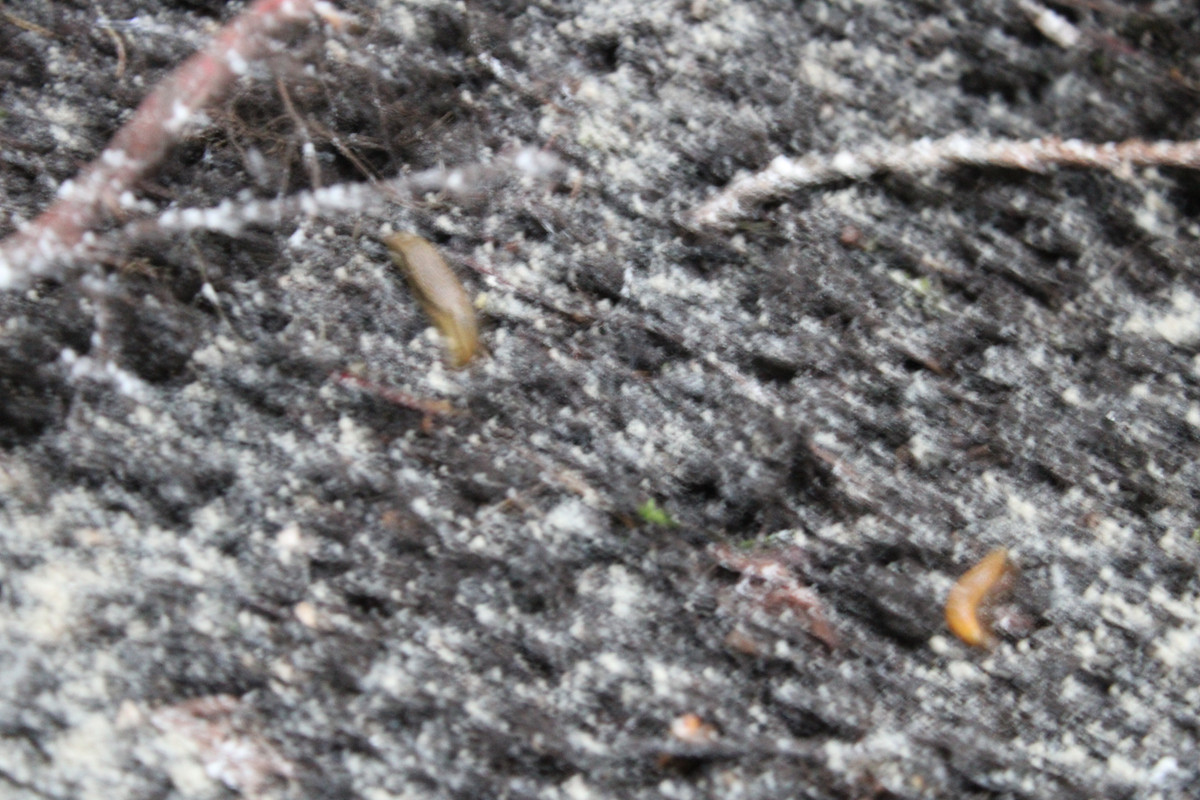 TodayYesterday I cut down cedar logs to use for the real beds- Intention is to make 2 4 foot x 4 foot beds-
I scouted some 2 locations that feel good- where the soil is actually at field capacity or pretty close- Moist but not wet.
I dug two test beds in those sites, using some questionable grain spawn, pastuerized alpaca/sheep poo and dead grass
Here are two photos of one of the sites-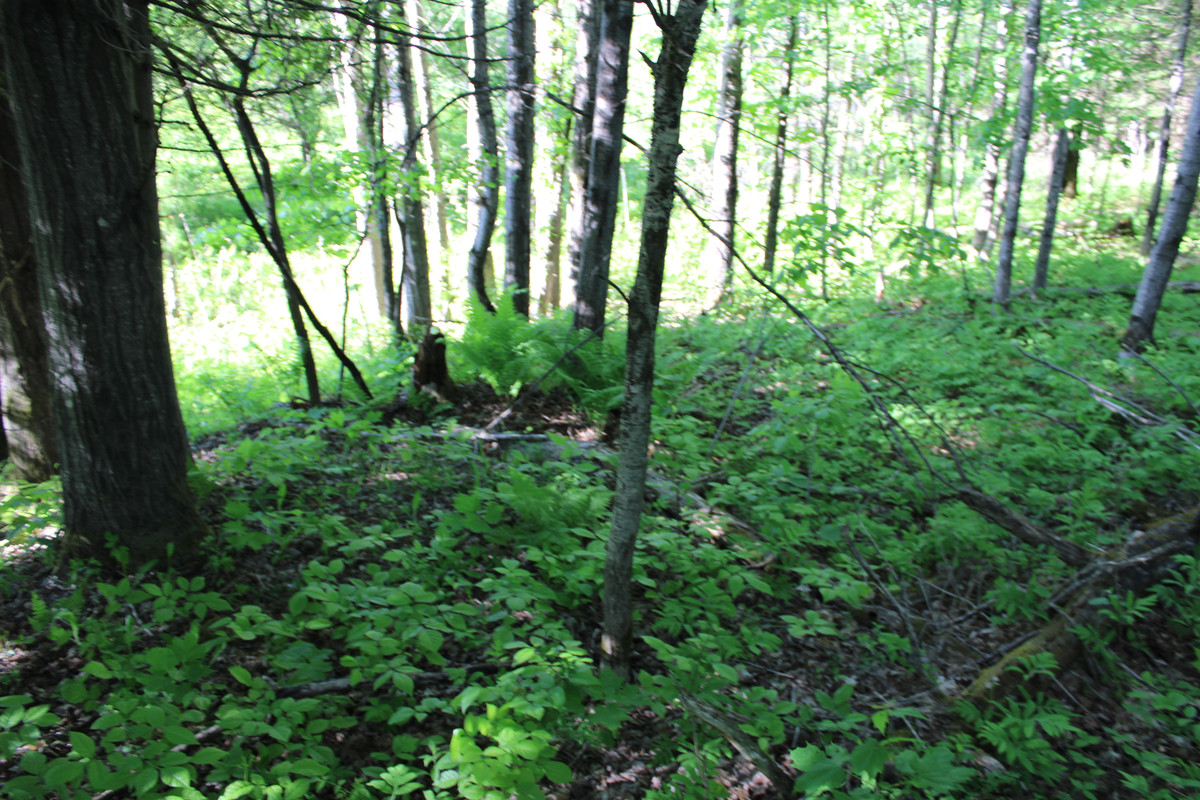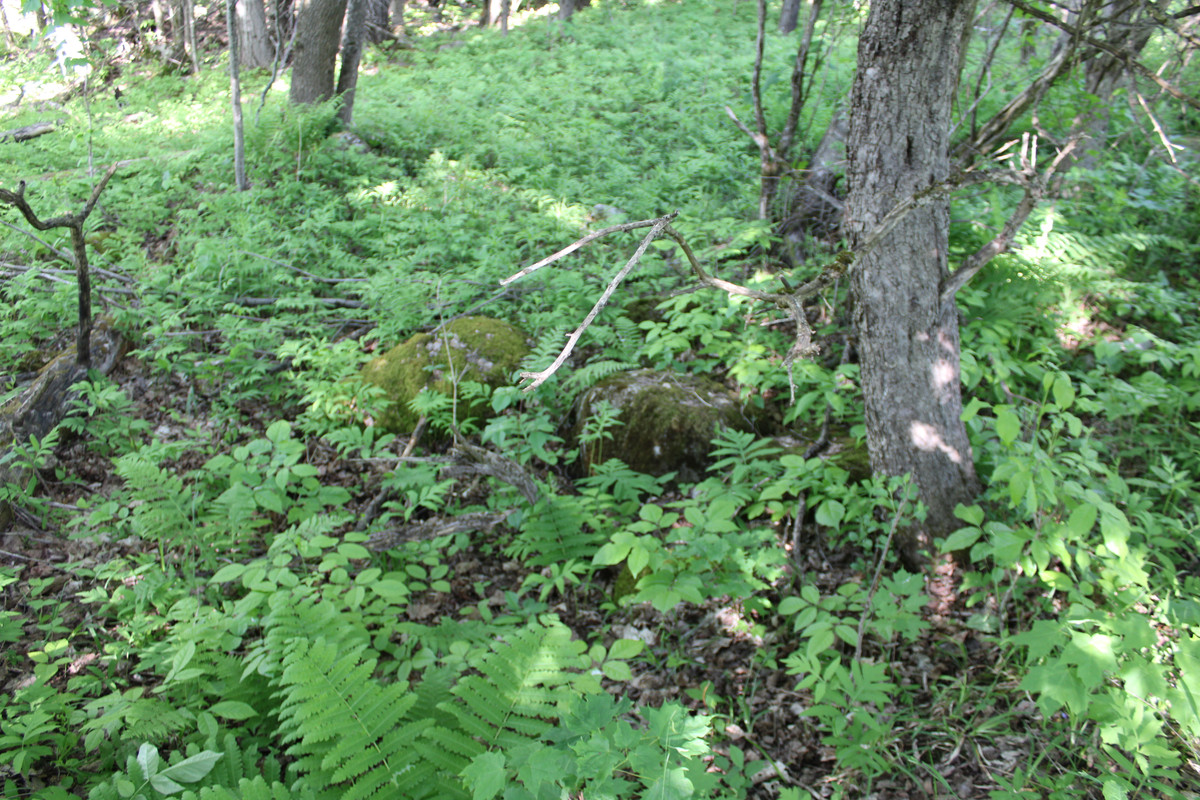 Some questions I have
I'm wondering if the acidity of the soil has an impact on the outdoor growing? Certain trees that do better than others? I've read a bit about oak being desireable, and located one bed (not currently pictured) underneath a massive oak tree.
And also what is the best location as far as sun goes? I was guessing "dappled/speckled sun through the leafs" is best- Both areas have ferns growing there.