ok i became interested in DMT recently ...i really knew nothing about it ....
Now i have read a few books about it . I decided a fun Thread would be to make people aware of some of the many plants that contain fare amounts of DMT ..like some common grasses and Bundle Flower there is work being done with some Acacia were the leaves and stems can be extracted , rather than root bark .For examples ,so if you know of any interesting plants or your doing some research/ extracting on a DIFFERENT Plant please post the info.please !
plant of interest, one is the ICE PLANT (Delosperma cooperi) a popular drought tolerant succulent ground cover plant .i did bunch of searches and found only one old mention on the nexus post about a guy starting testing extraction... but they never posted back with results. https://www.dmt-nexu...?g=posts&t=7418 its a nice looking plant for zones 5 to 9 .
https://erowid.org/e...xp.php?ID=86928
From wiki : (Delosperma cooperi) can be cultivated in a wide range of areas with a Mediterranean climate. Unlike many ice plants, this species is hardy to −20 °F (−29 °C), successfully overwintering at locations such as Denver, Colorado and Chicago, Illinois. The leaves turn red in cold winter temperatures. Due to the low need for maintenance, it is suitable for urban environments and high temperature regions. It can often be found in large, extensive patches. The trailing stems also make it suitable for flowerpots and terraces.
The plant contains the halucinogen chemicals DMT and 5-MeO-DMT, which can be extracted from the leaves. The concentration of these chemicals varies over the year. The content of 5-MeO-DMT rises during the summer and the content of DMT instead rises during the winter.[1]
https://en.wikipedia...osperma_cooperi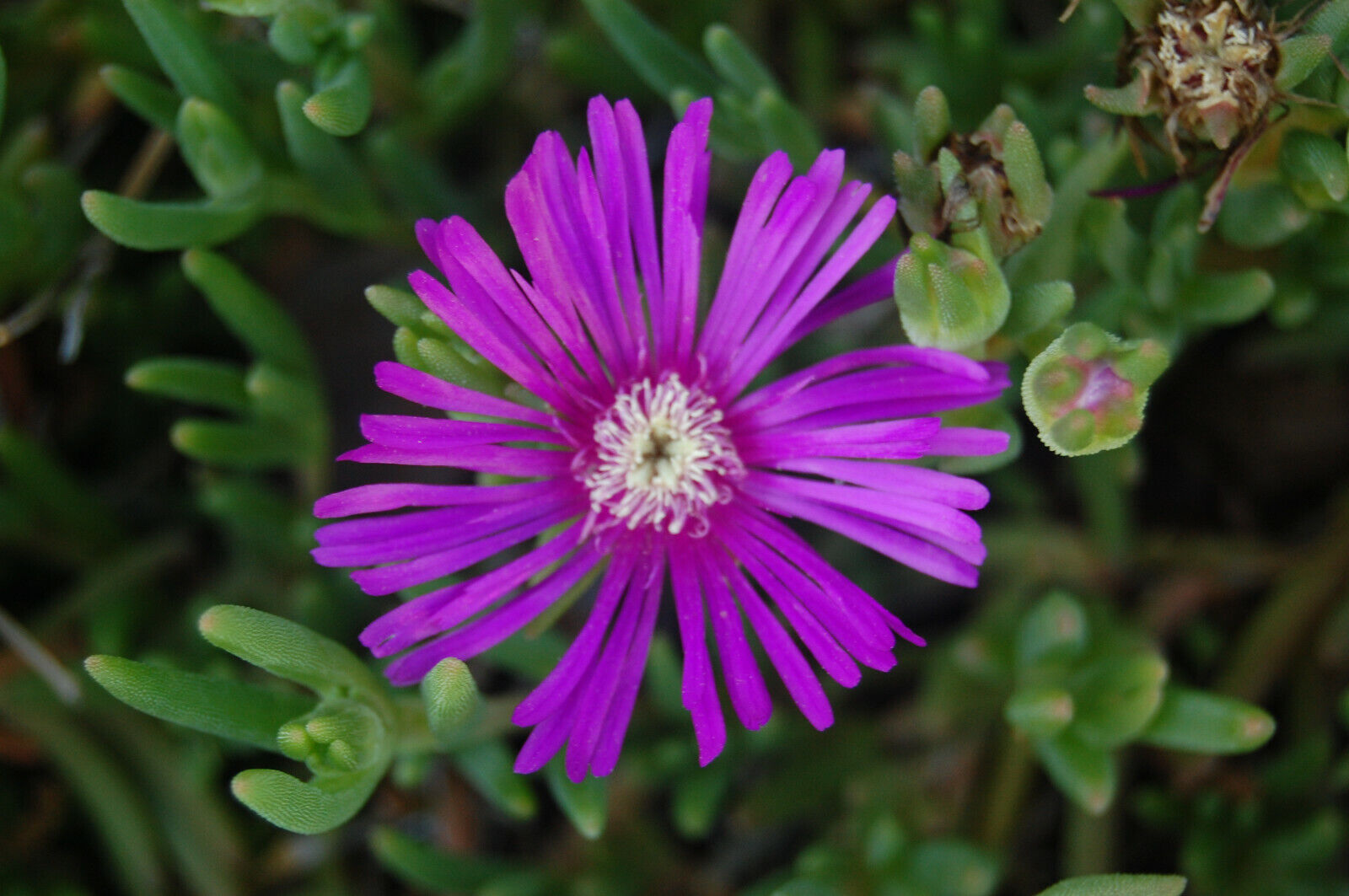 Edited by bezevo, 27 June 2020 - 07:28 PM.