Here's what I found at Prairie Creek Redwoods on December 26! Drove a lot that day so I didn't have a lot of daylight but made up with it by doing some UVIVF night photography.
Psilocybe semilanceata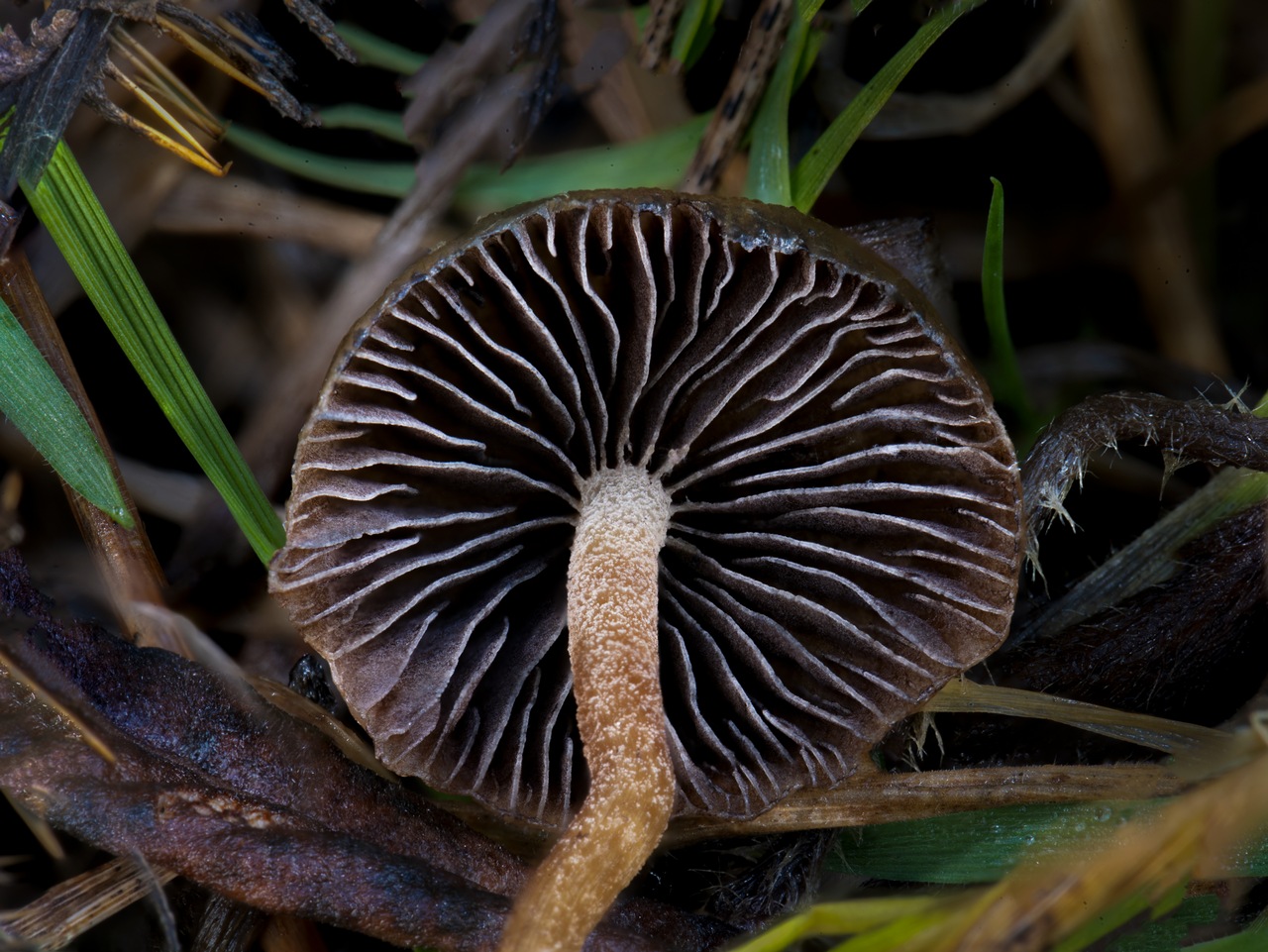 Campanella sp.
Growing on a grass stem.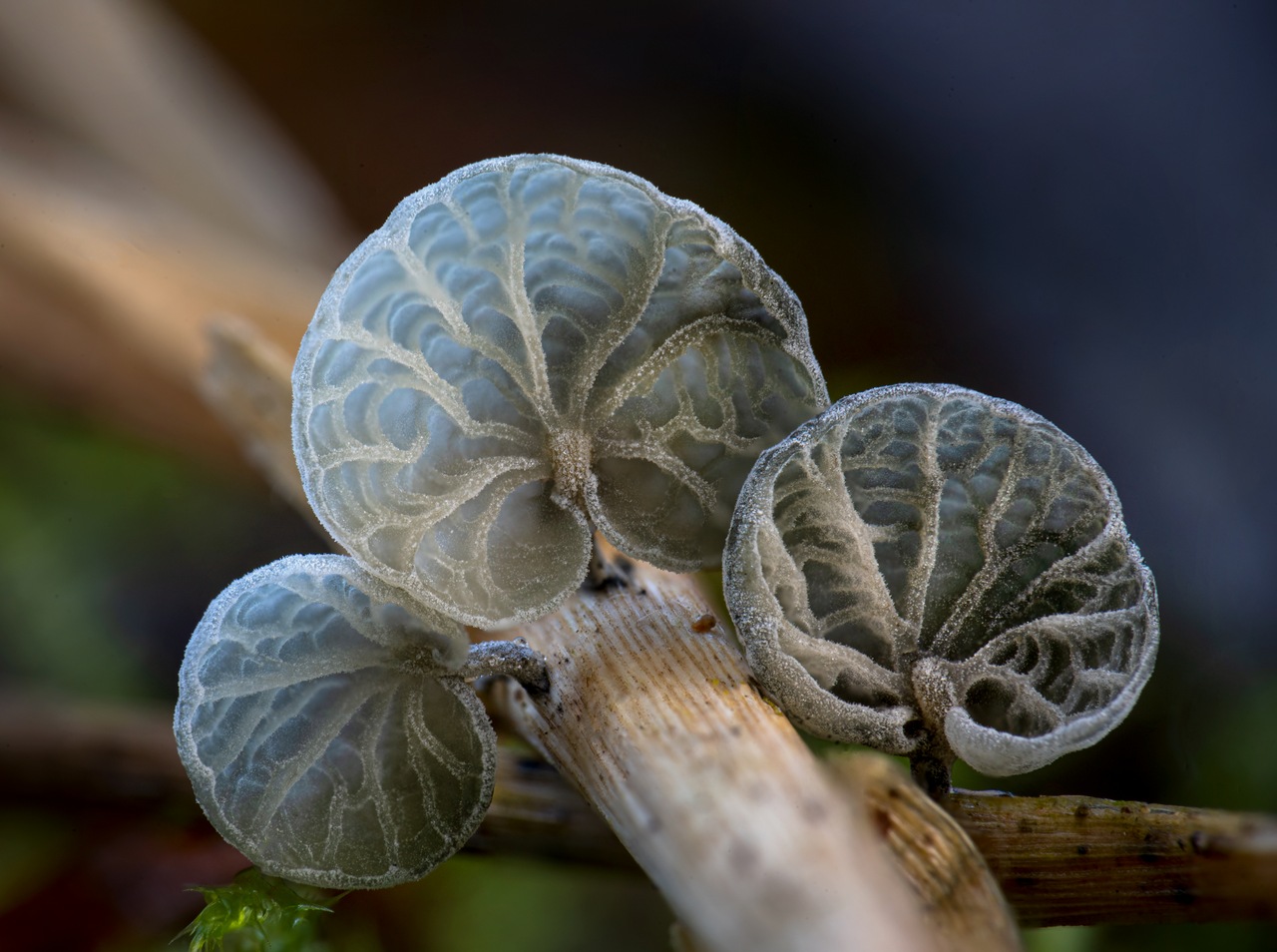 Russula sp.
Photographed with 365 nanometer ultraviolet light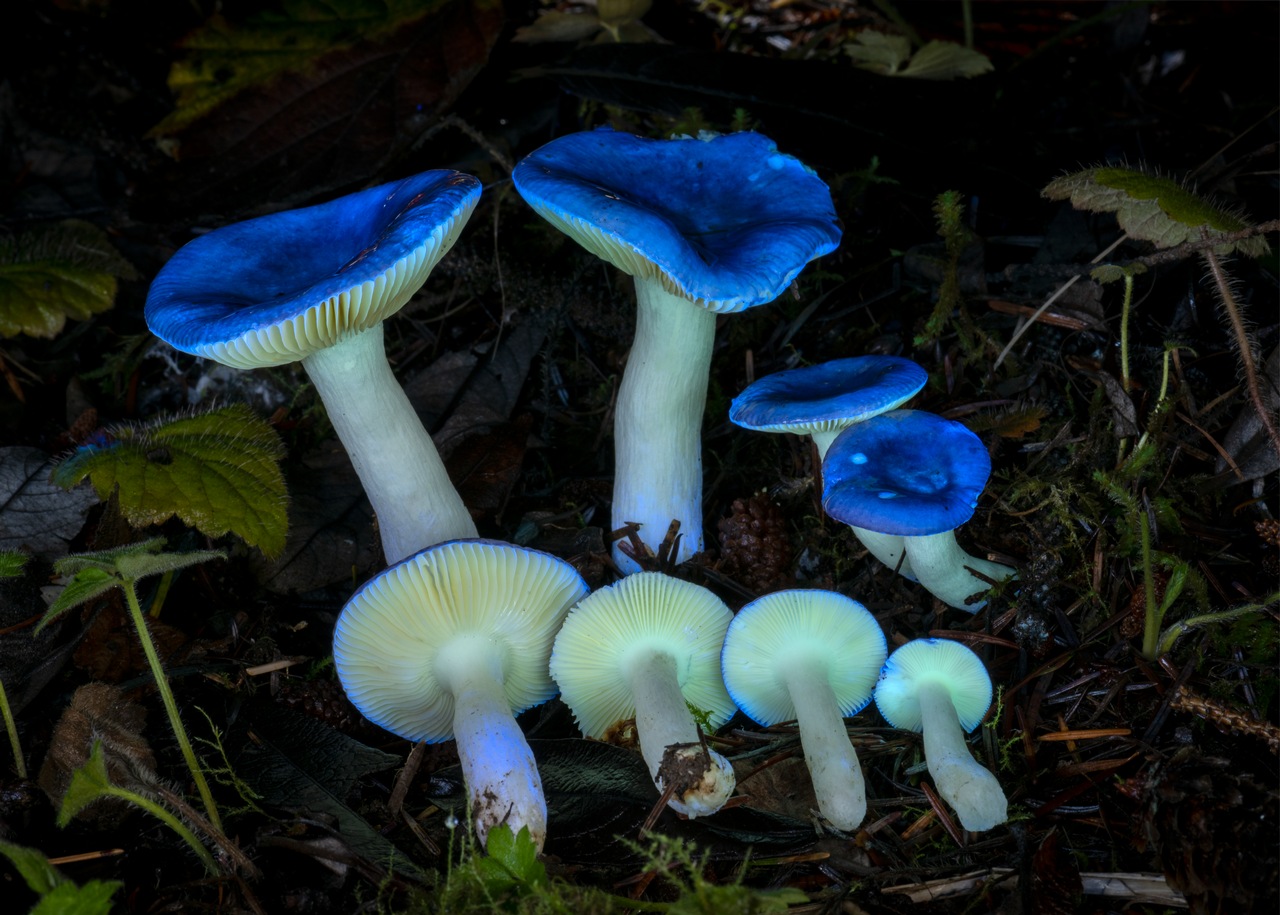 The same photo with natural light and a little bit of flash.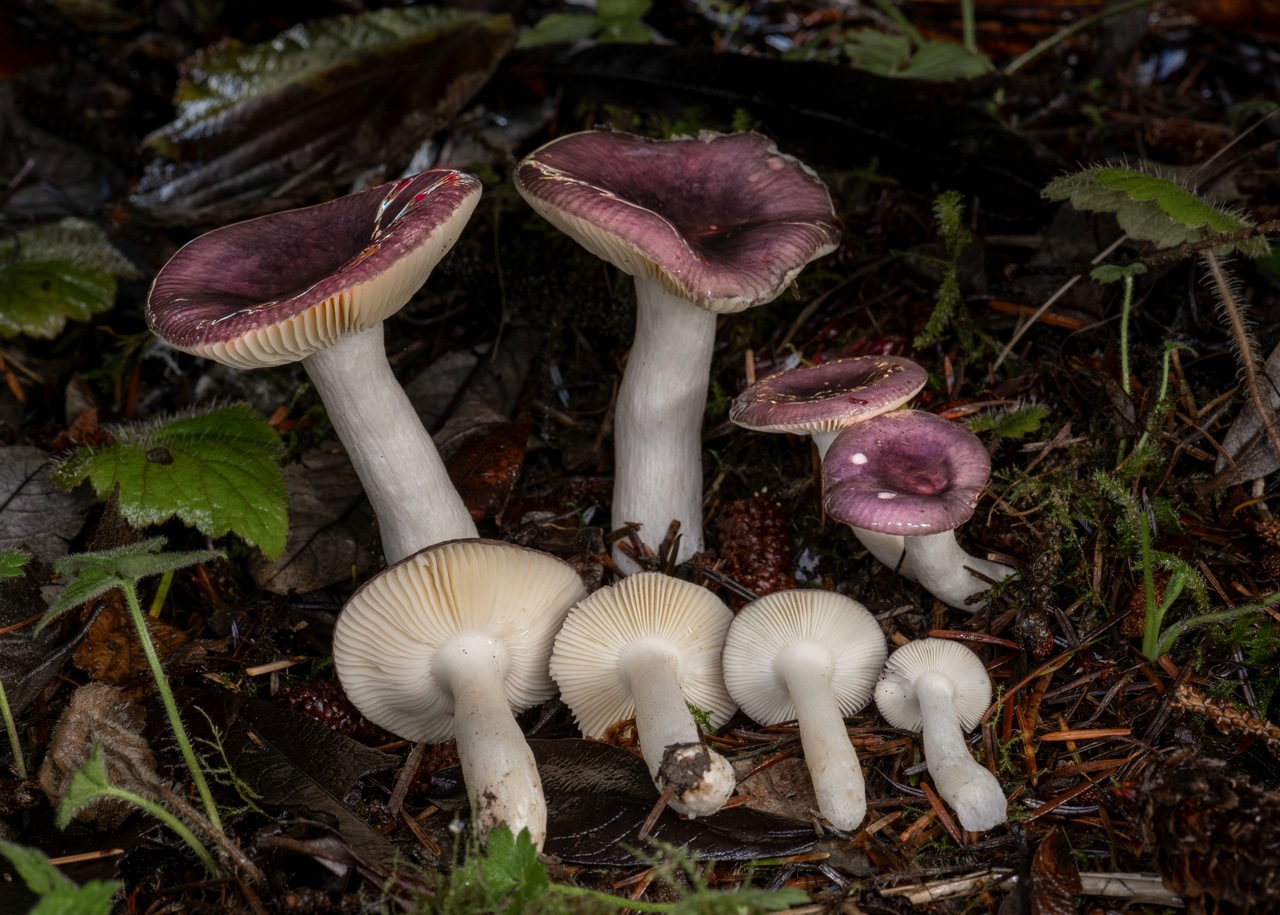 Spores in Melzer's reagent measure (7.6) 7.9 – 9.3 (9.9) × (6) 6.5 – 7.5 (8) µm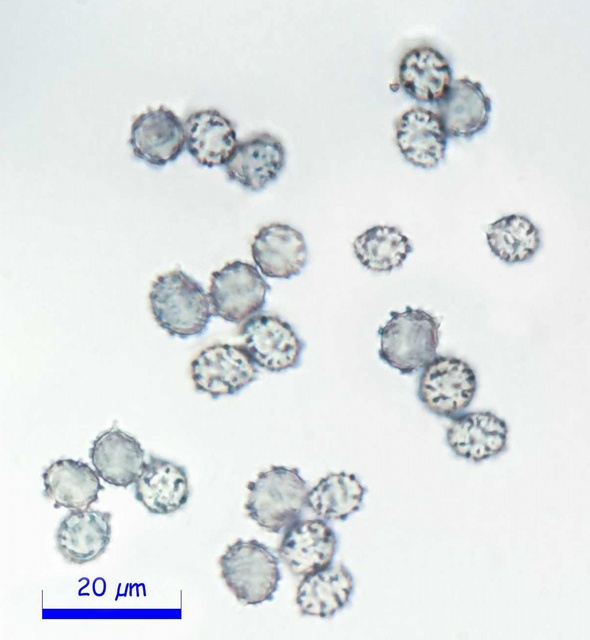 Spore size graph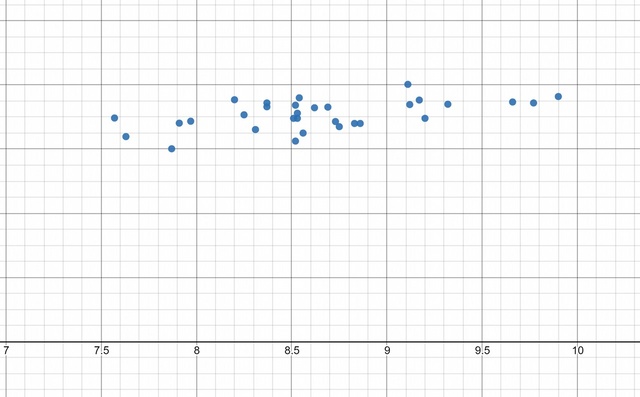 Tricholoma aurantio-olivaceum, lit from above with a 365 nanometer Convoy C8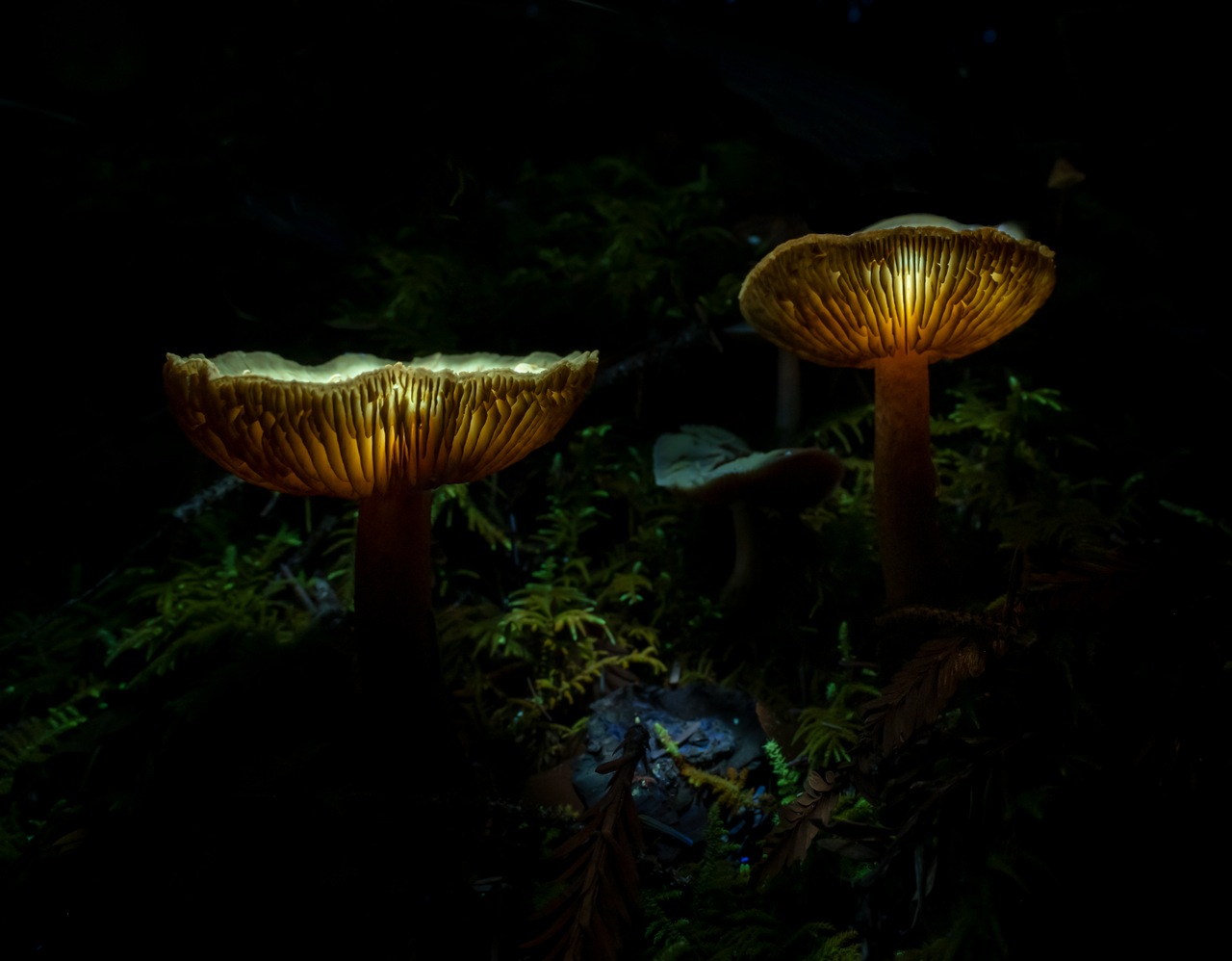 Galerina sp., illuminated with a 10 watt Alonefire sv003
Crinipellis picaea
Clavulina coralloides
Photographed with the 15 mm Laowa macro lens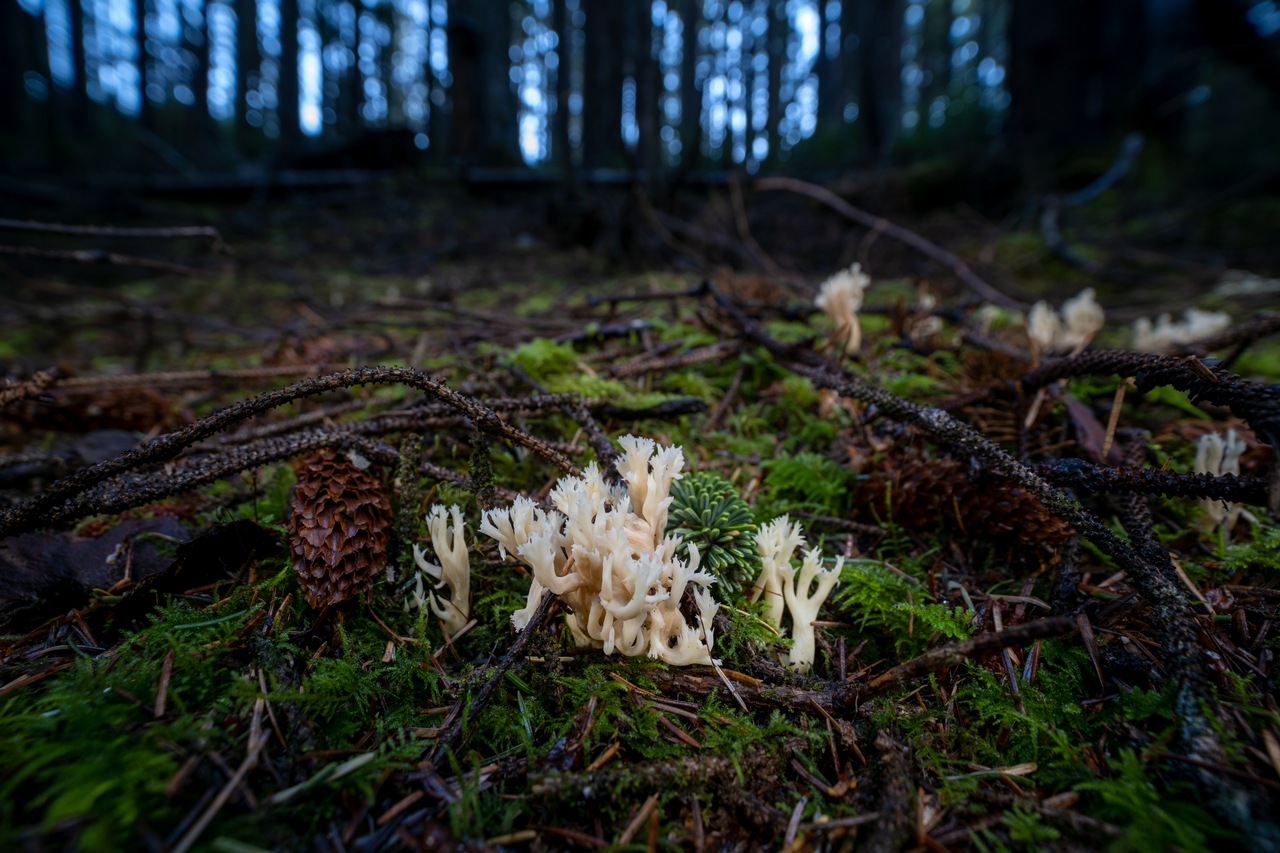 The same shot with the 105 mm f2.8 Nikon macro lens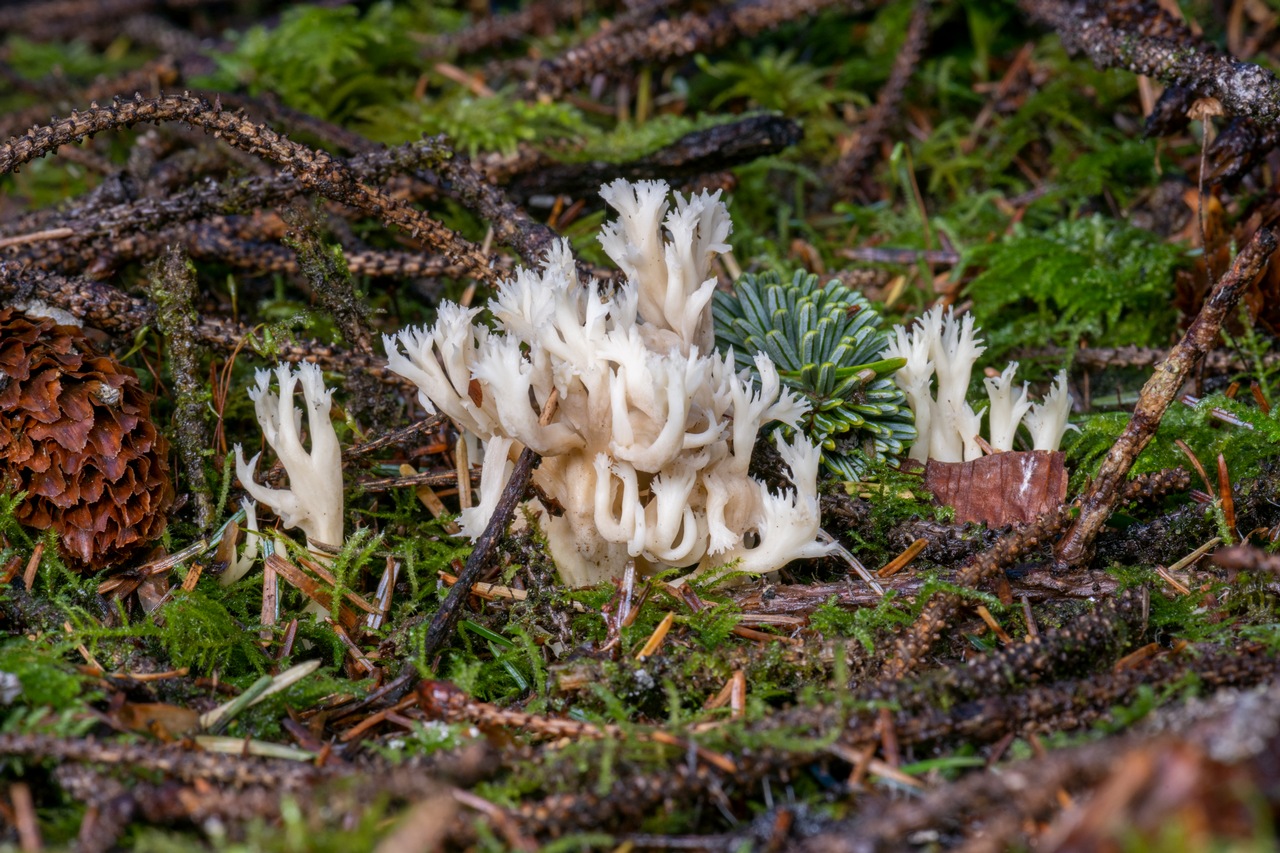 Viola sempervirens in 365 nanometer UV light
Moss with spore capsules in 365 nanometer UV light
Hemitomes congestum
Pseudacris regilla