Pseudoboletus parasiticus parasitizing Scleroderma citrinum. Photographed last night at Mycofest in Pennsylvania with a Convoy C8 365 nm UV flashlight and Acebeam PT40 white LED flashlight. I noticed this bolete was fluorescent by running the UV light over the specimen table at night.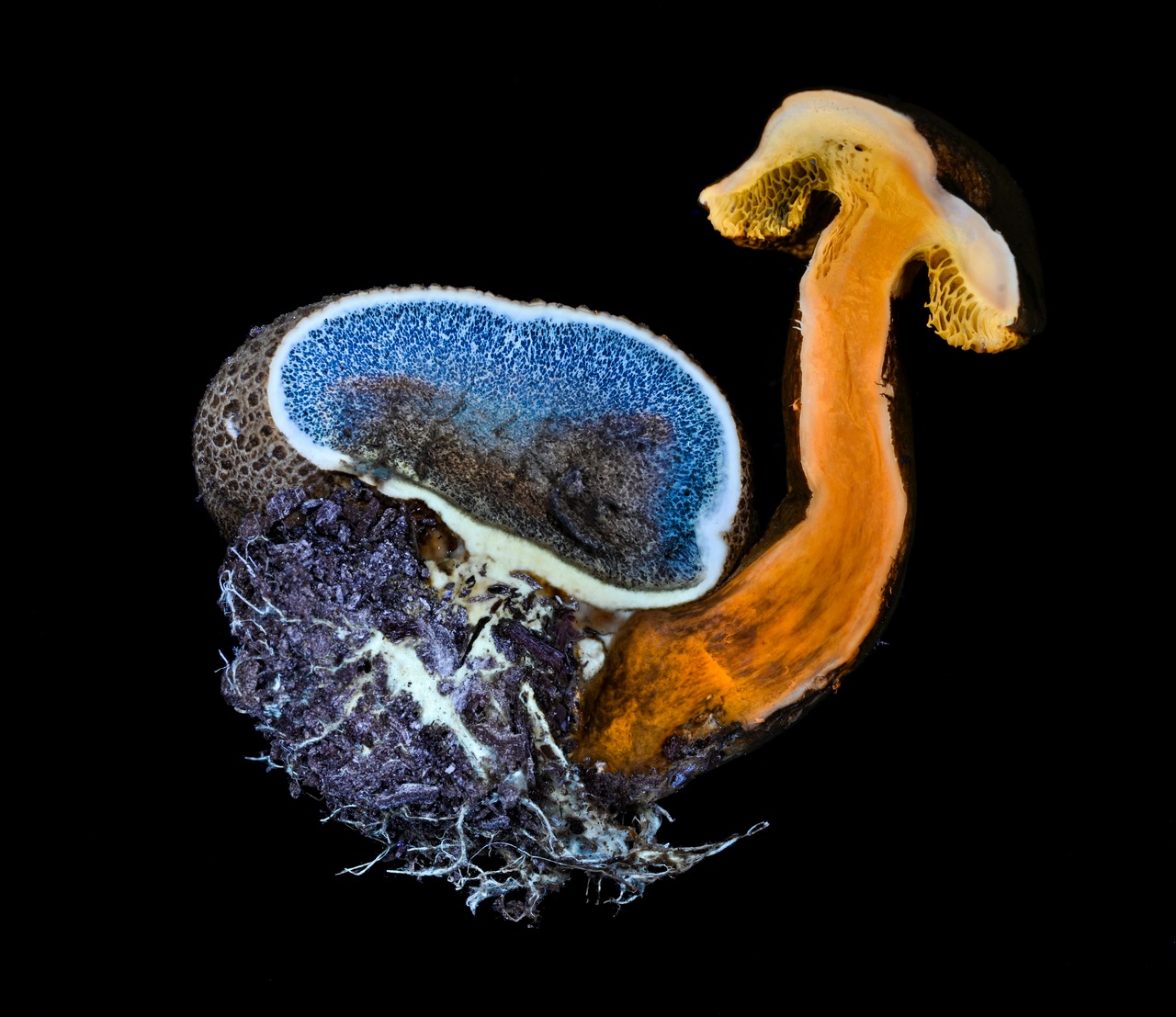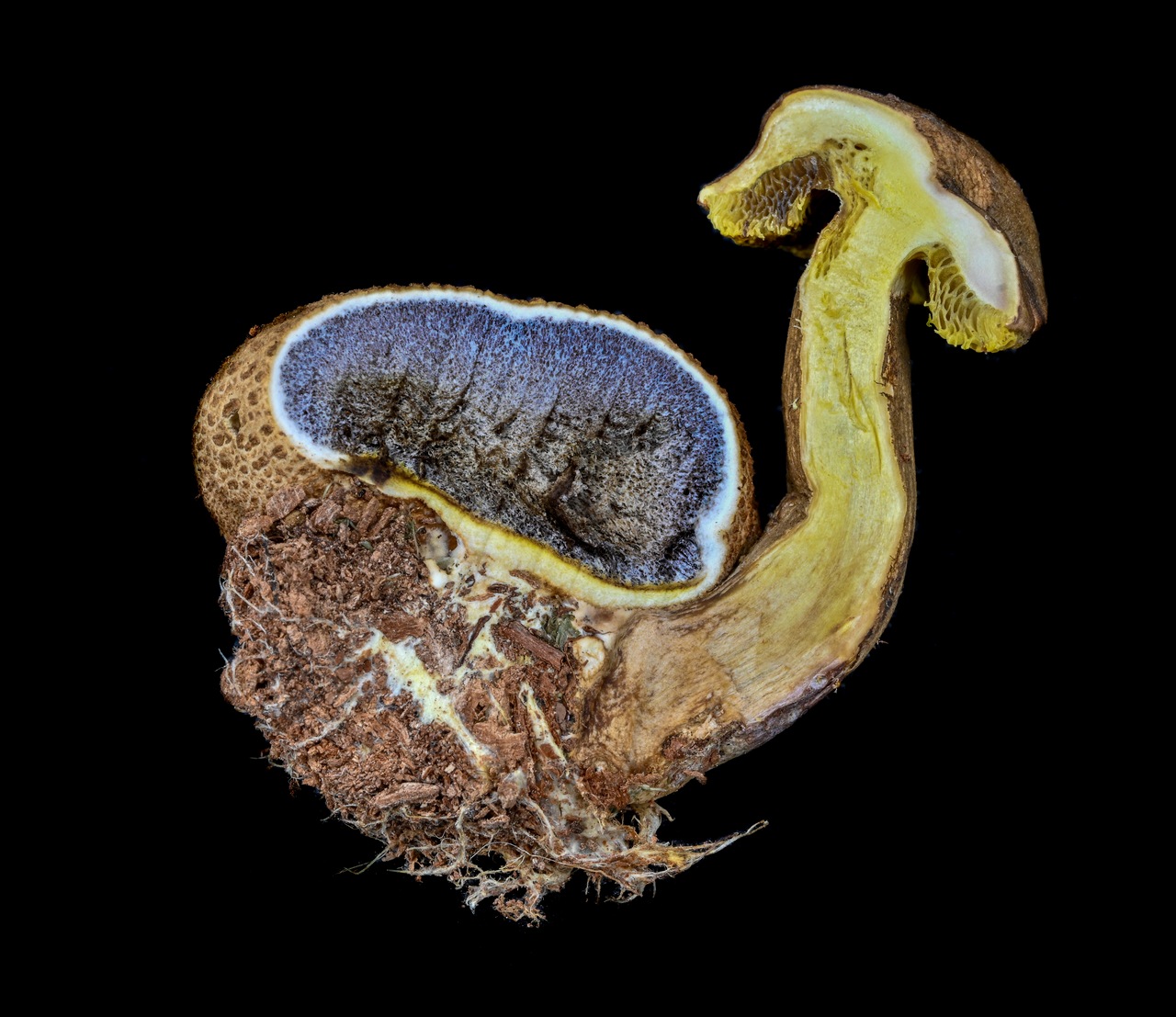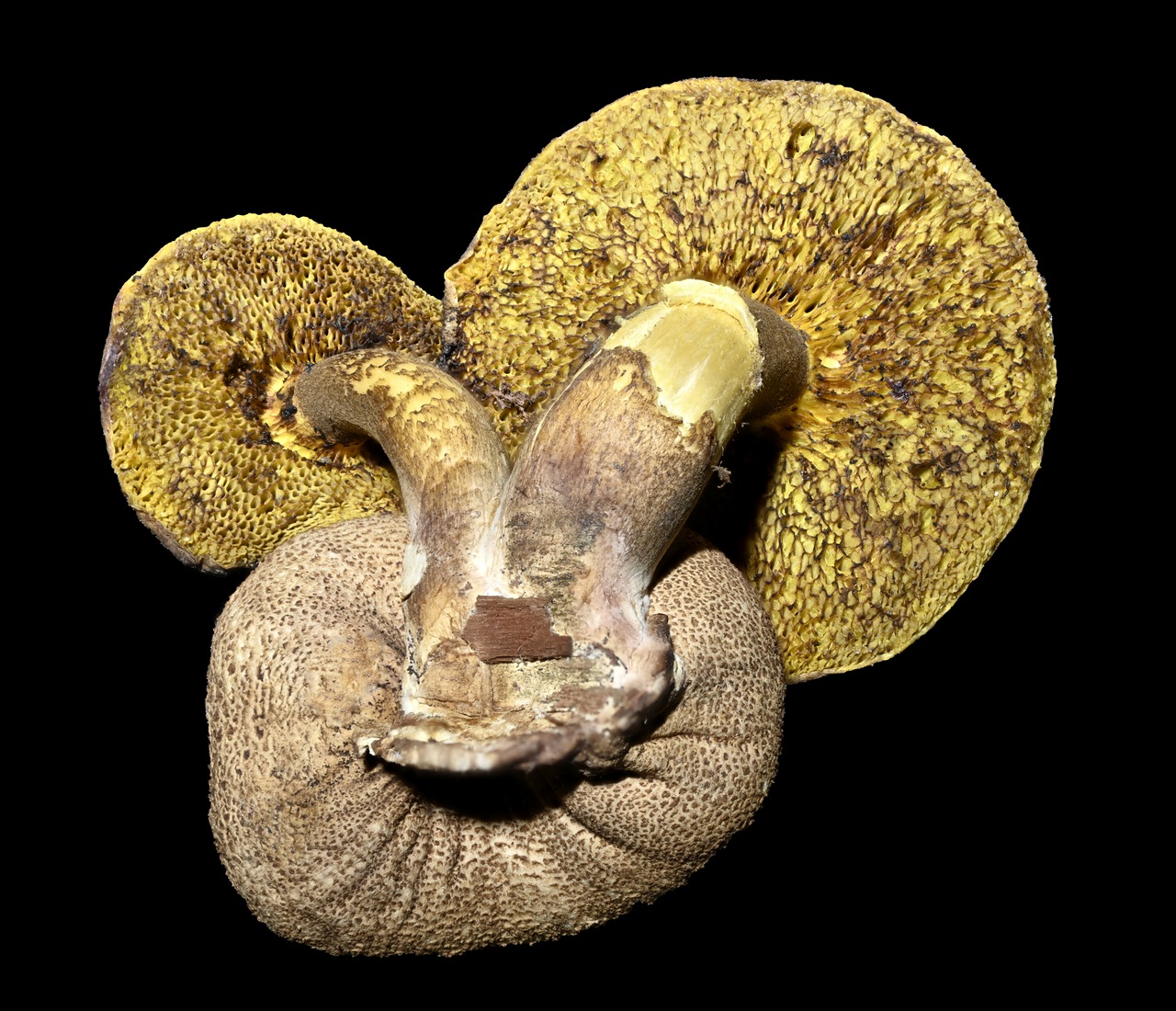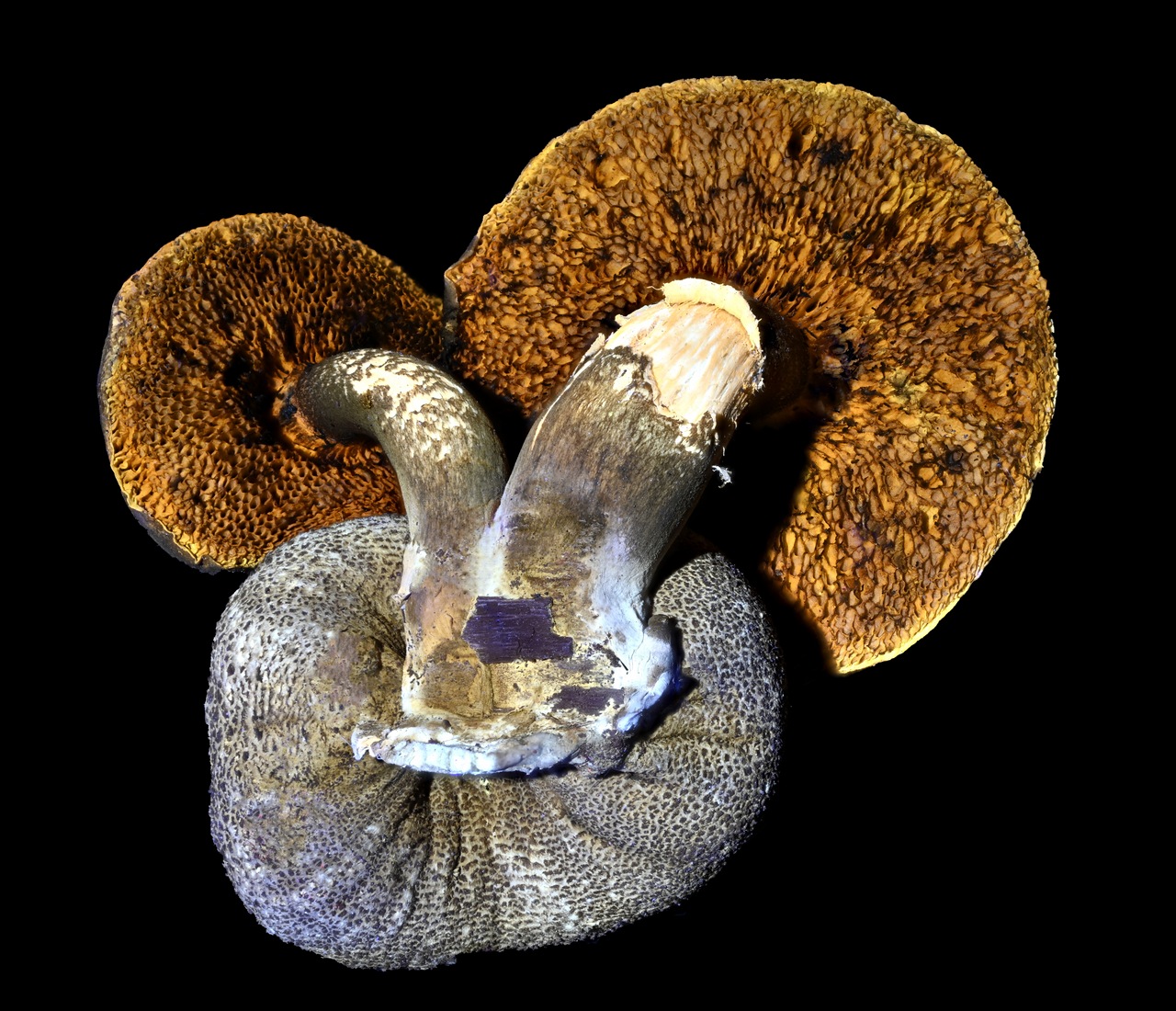 Retiboletus ornatipes with both 365 nm ultraviolet light and white light.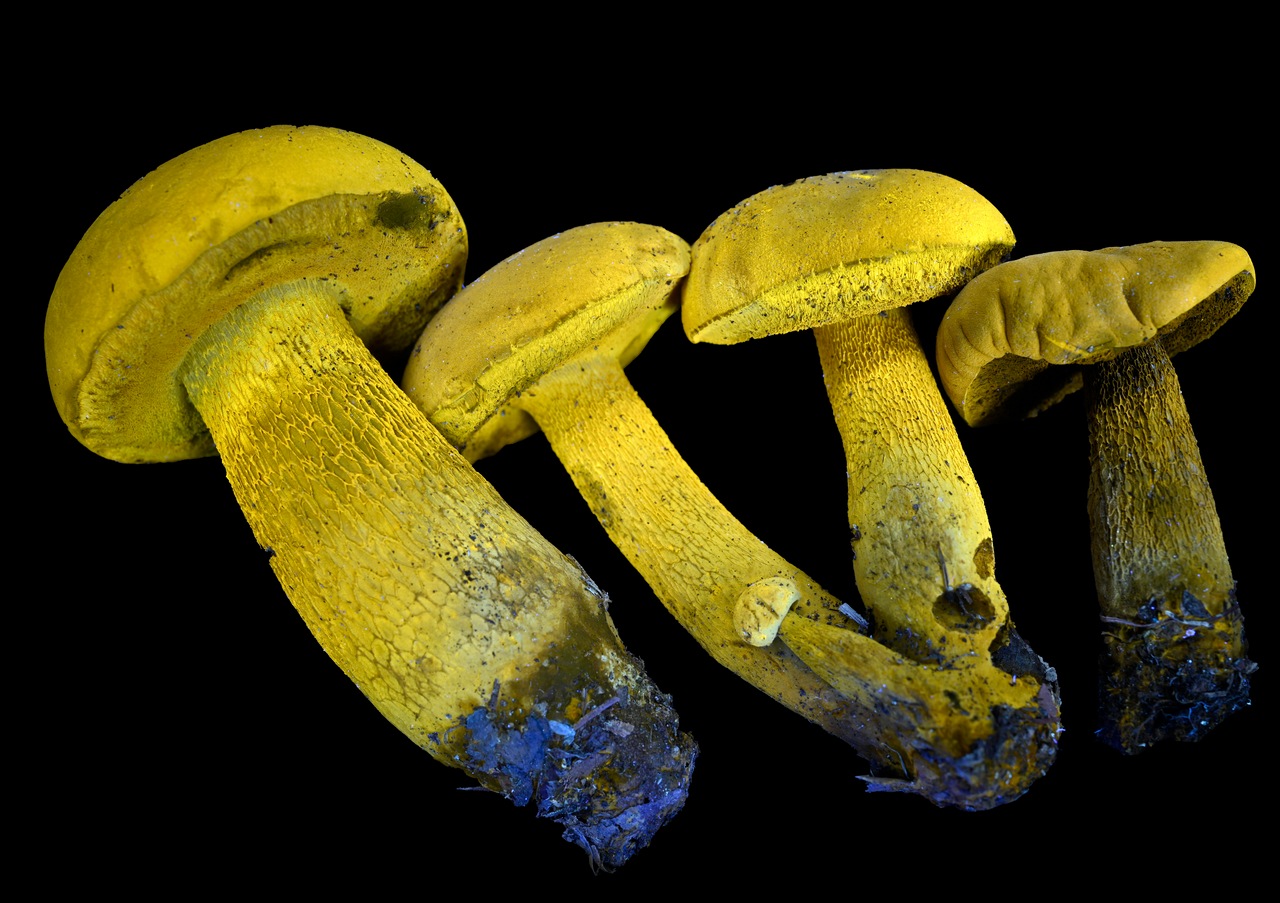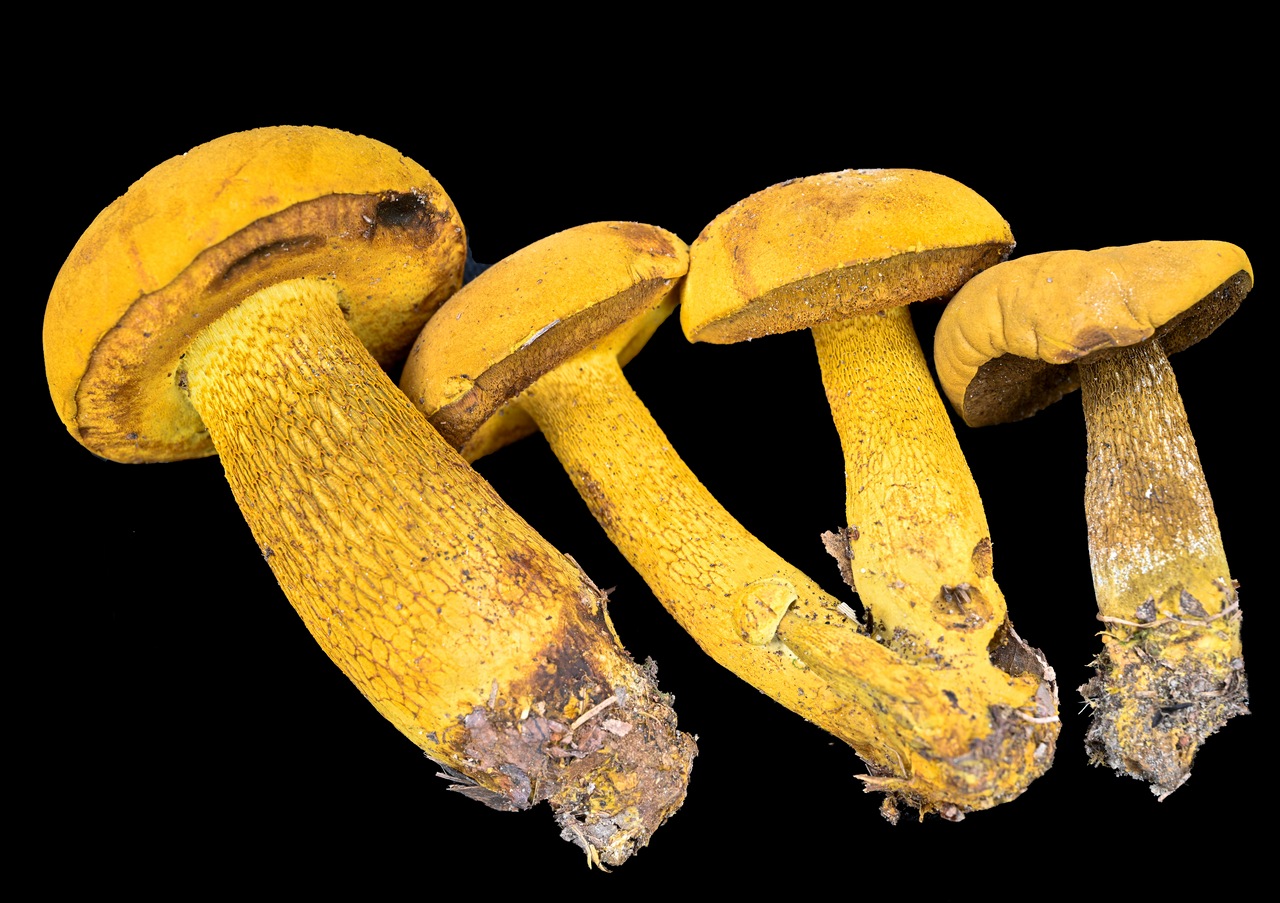 Vibrio fischeri, a bioluminescent bacteria. Agar art by Matt Schink. 10 second exposure, ISO 2200, f2.8.