Hello Fellow 'Topiates,
I have recently aquired three new plants: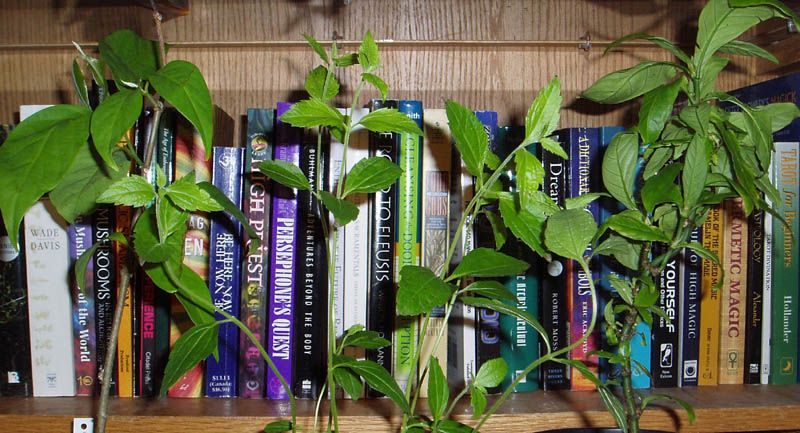 Banesteriopsis caapi, the Ayahuasca Vine - Calea Zacatechichi, The Mexican Dream Herb, and Psychotria viridis, "Chacruna".
Some closeups:
Here's the Calea Zacatechichi: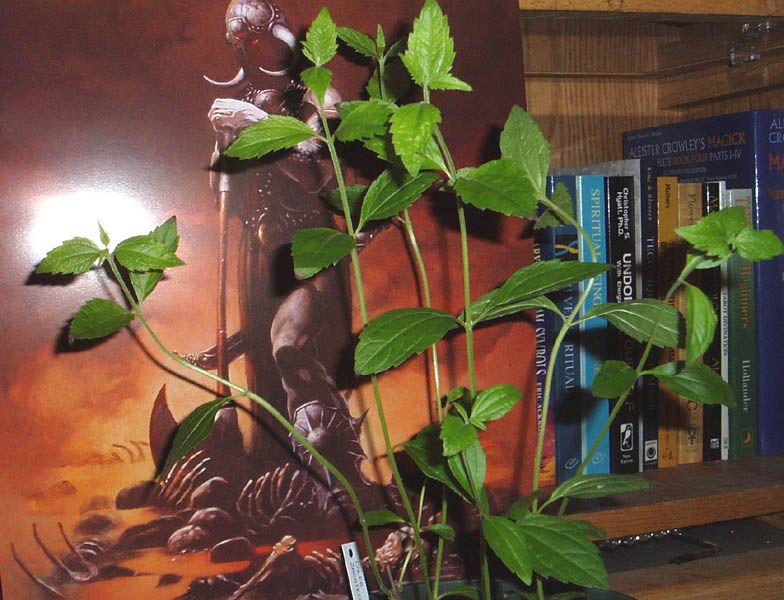 The Psychotria viridis: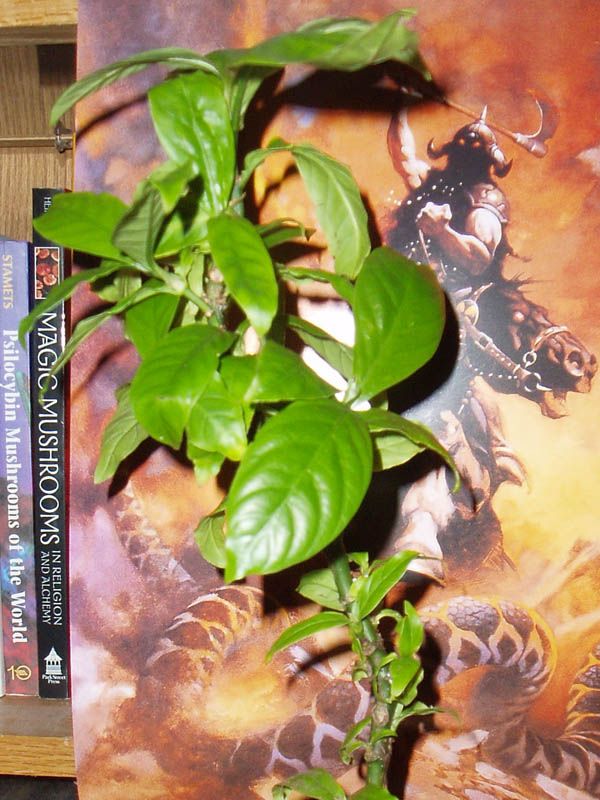 And the Banesteriopsis caapi: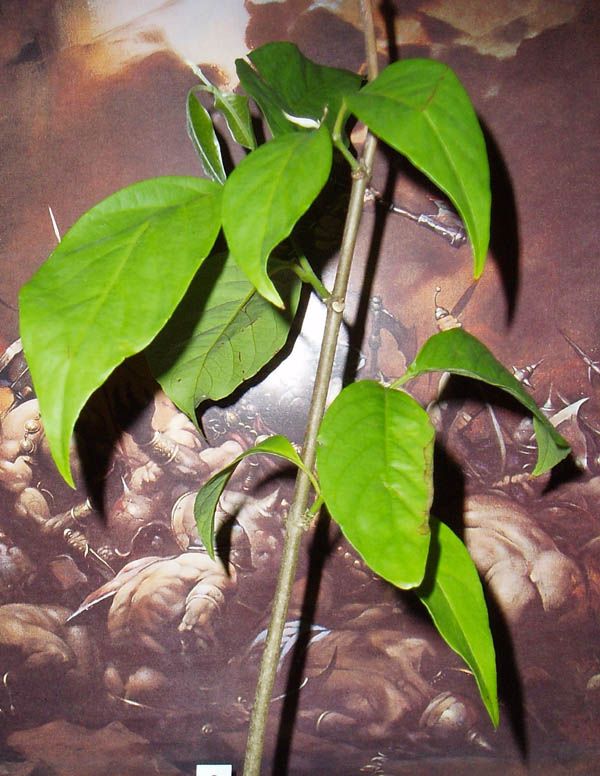 Here's a closeup of a new node on the B. caapi: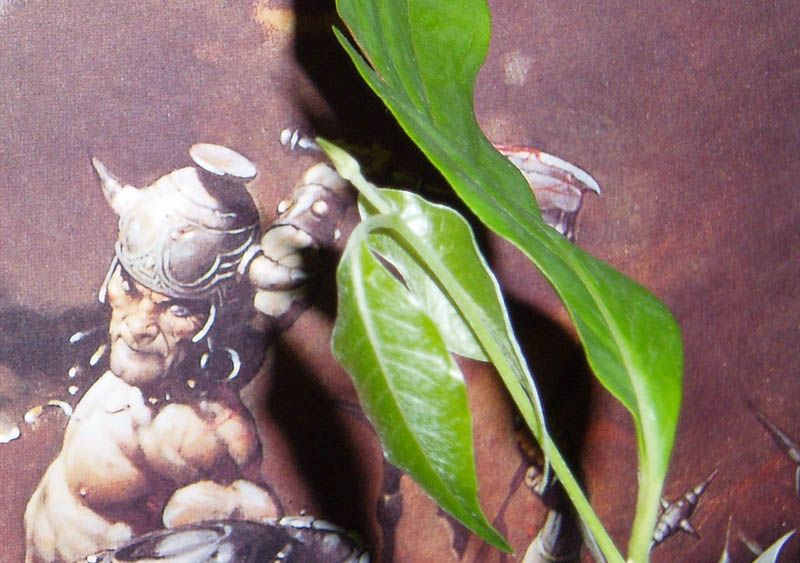 In this last pic, notice the droopiness of the new leaves, they aren't as 'lofty' as the rest, and as they've appeared since I've gotten the plants, I'm encouraged by the new growth, but its drooping so I'm worried too... Both the zacatechichi and the viridis have a few sets of new leaves and are looking good and healthy, no droopiness or curling, hence the concern? Is this normal behavior for new leaves of this type of plant, or do I have good reason for concern?
All I know is they like high humidity and part sun at the most, preferably indirect sunlight only. I'm guessing that they'll flourish under the same conditions that would apply to the cultivation of Salvia divinorum, and certainly if I lived in southern Mexico this wouldn't be an issue... I'm currently misting 1-2x daily, and they get no direct sunlight. The ambient humidity for my region is regularly around 50-70% or so, though temps stay in the 60-70s all summer long (PNW coast). So I'm figuring they'll be best off if left indoors, and I'm planning on continueing the daily mistings, and watering once a week or as needed... I repotted them the day after they got here with foxfarms blackgold cocoblend, so once a week will probably be all that's necessary... any suggestions?