I assembled this thread a while ago on fungifun. There were never any pics for the recipe so I thought I'd share. ~


Mardi

Gras

is coming soon and some friends of mine tend to get hungry. These should make the multitudes of parades a blast and the floats even more colorful. This recipe on mycotopia originates as JT's Shroomie Peanut Butter cups. I also doubled the recipe. It's a great one and oh so tasty!


Thanks jt007m, the original thread is here.
http://mycotopia.net...utter-cups.html

12 Shroomie Peanut Butter Cup

1 cup semisweet chocolate chips
1/4 cup butter
1 tablespoon vegetable oil
1/4 cup peanut butter
3 tablespoons honey
24 grams powdered shrooms (1.5 or 2 grams per cup works fine)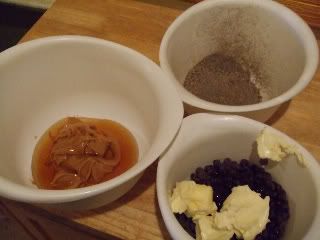 Keep the temperatures as low as possible for both mixes.


1. In a microwave-safe bowl, microwave chocolate with butter and oil, stirring often, just until melted, less than 1 minute.

2. Melt peanut butter and honey in microwave for less than 1 minute. Stir in the mushroom powder. You might need to stick it in the microwave for another 10 seconds if it stiffens up while you're mixing. (It should stay pretty pliable though)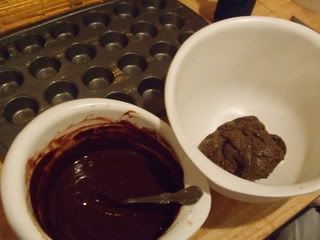 3. Coat a small cup muffin tin with cooking spray.Pour about a tablespoon of the chocolate mixture into each muffin cup.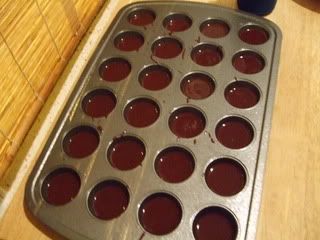 4. Once mixed evenly, weigh the PB ball and divide that number by the number of treats you are making. Make smaller flattened PB balls and lightly press into the chocolate in the muffin cups.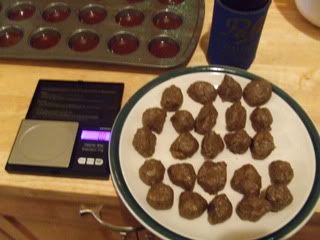 5. Top with another tablespoon of chocolate.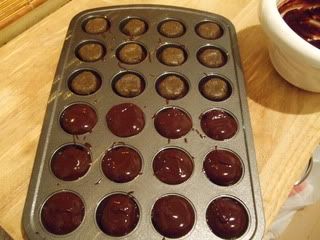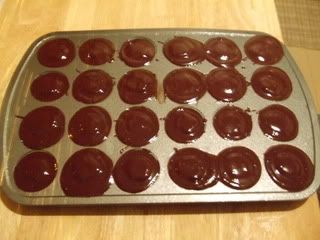 6. Chill in refrigerator 30 minutes or until hardened.
You can wrap them in wax paper (like peppermints) and store them in a Seal-A-Meal sack in the freezer until you're ready.
7. ENJOY!!!
-dub