Well...I won one of the contests DDD have going, and was set to recieve a Palenque spore print. Recieved it tonight, and decided to go along and photograph some underneath the microscope. So...a special thanks to DDD for his kindness...this post is dedicated to him!
I'm working with a NOVA reverse objective (inverted) microscope with a camera hookup. I don't know anything about microscopy, other than what they teach you in high school...and I never showed up to for that class.
Furthermore, the camera hookup was intended to be used with the included 35mm camera, and being as unpatient as I am, I just kind of hold my Nikon digital over the opening, let it focus as best as it can, and snap pictures.
That's the microscope, of course. It's a pretty nice microscope...but it didn't come with a manual.
These are the spores at 250x normal size, approximately.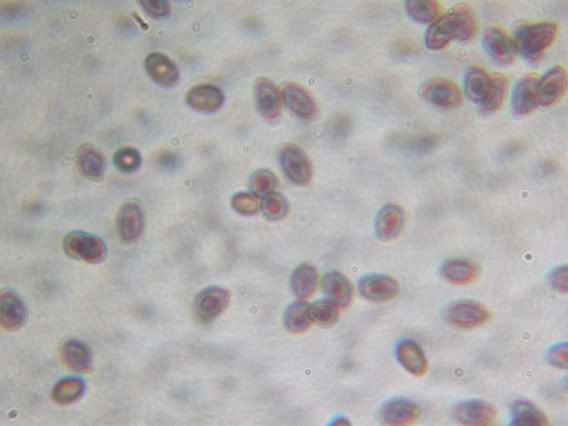 Spores at 400x.